The use of steel fences these days has spread almost everywhere in the world thanks to the features they offer such as durability, resistance, multiple uses, and malleability. This is why it is no coincidence that the construction industry in Mexico consumes up to 62% of the total steel produced by the Mexican market.
In addition to their importance to secure a property, safeguard dangerous areas or set territorial boundaries, steel fences are of great help to decorate and design doors, windows, and walls, among others.
Designs and types of fences
There are various models manufactured for an exclusive purpose. For example, there are fences that prove to be very useful in houses or amusement parks but do not work for government and airport facilities, as they must always maintain high safety standards.
Bearing in mind the many types and options of steel fences in the industry can be very convenient when looking for integrity and enhancement of the place where they are to be installed. Here you will find a detailed explanation of fence designs, performance, and how to maximize the benefits of such a resistant material as steel.
1. Classic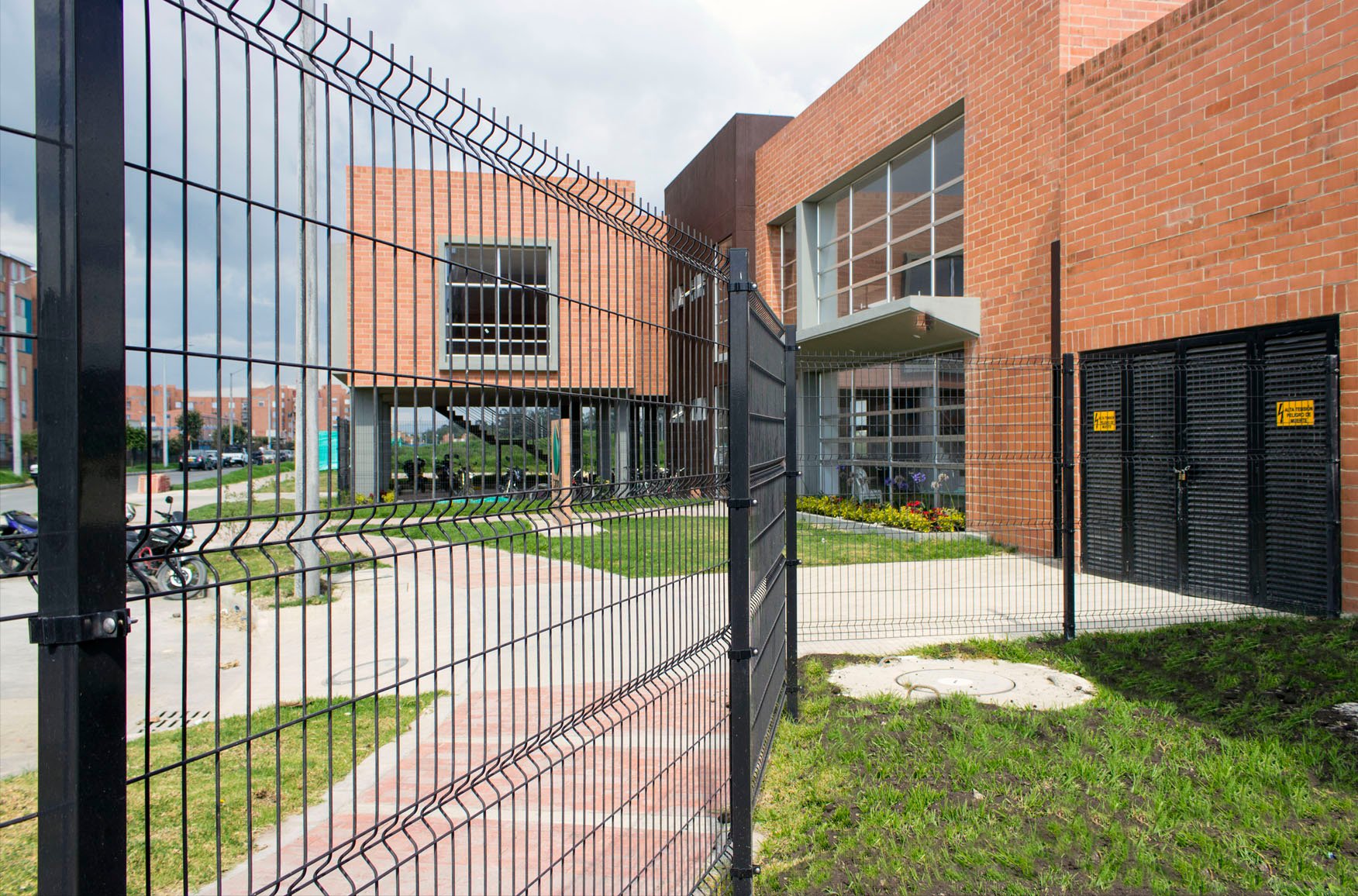 The classic fence style can secure places such as amusement parks, hotels, commercial areas, swimming pools, parking lots, schools, industrial complexes, and sports centers, just to mention a few.
Their design is simple but very resistant thanks to the V-folds around their structure which, together with the closed panel, make it very difficult to climb or even impossible to plant a foot on it. To fix the junction between panels, installation accessories are required, such as pickets, a basic kit, polypropylene caps, and brackets.
2. Milan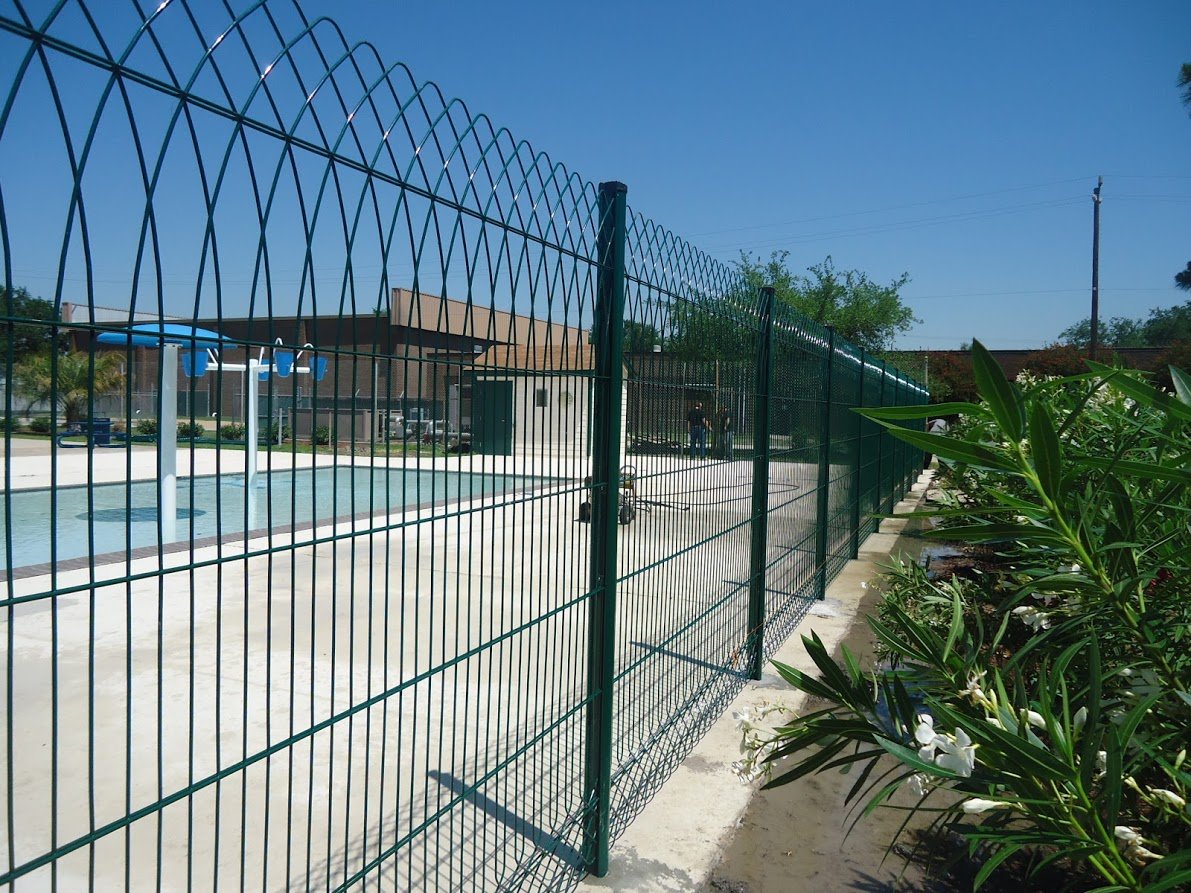 Its exceptional style is the main feature of this fence manufactured with a woven wire that has loops on most of its top and bottom parts of its surface, leaving the rectangular sections in the middle.
Installation is easy and only requires medium staples, straight or oval, a post, an aluminum rail, polypropylene cap, basic post kit, drilling screws, stainless steel sockets, nuts, bolts, and anchor plugs.
3. Florence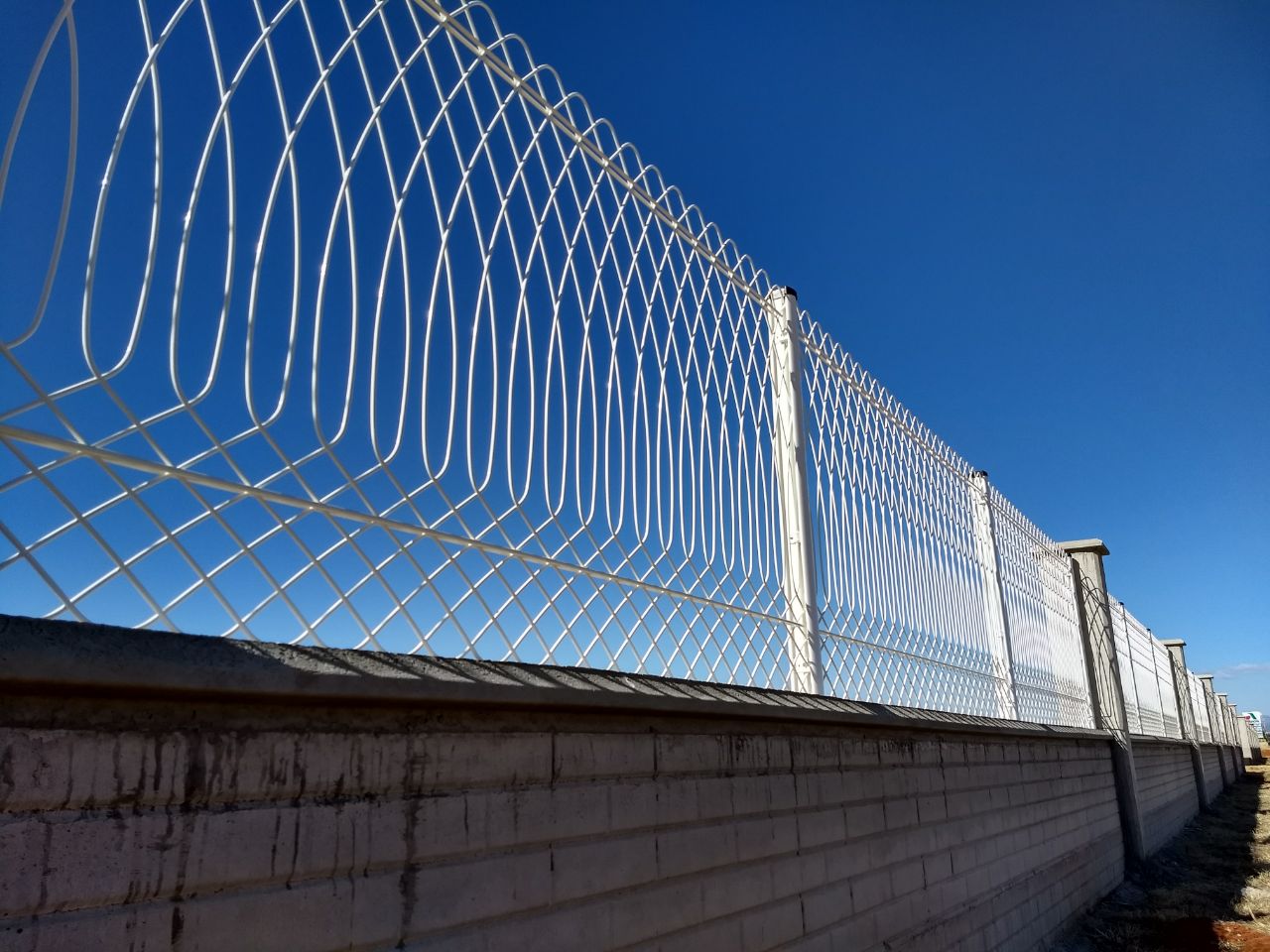 Another patented special design with the same mounting system as the Milan fence. The Florence design helps embellish game courts, swimming pools, alleys, and tree boxes. This is the ideal fence for children's areas due to their rounded style that makes it very unlikely to cause an accident.
4. Contemporary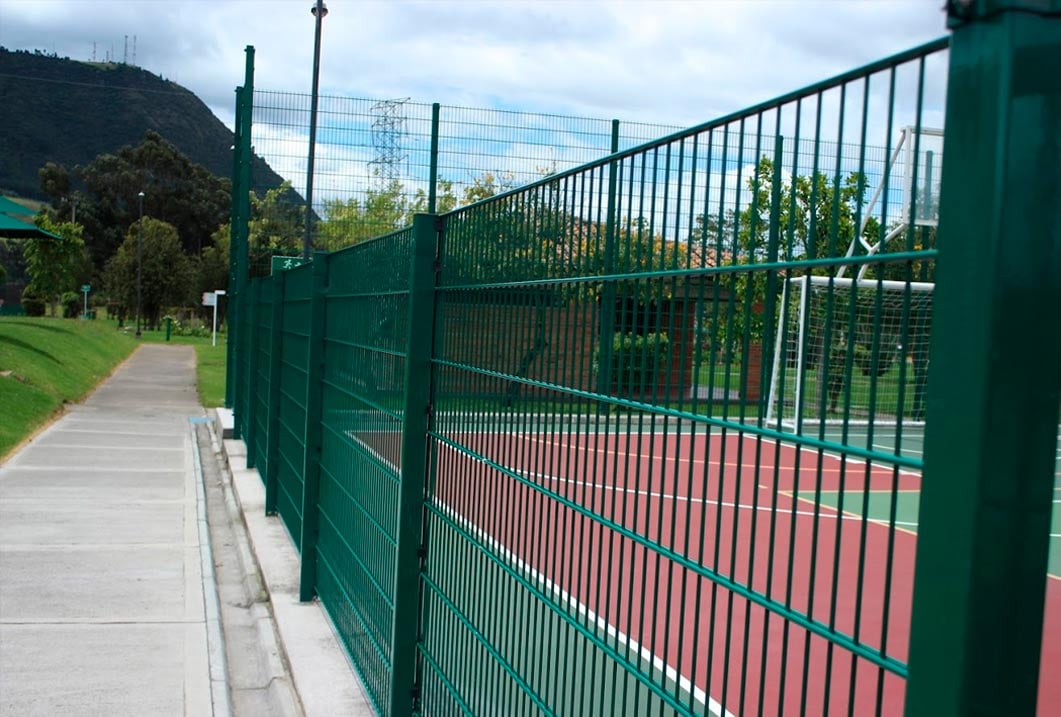 The Contemporary fence design is simple, with uniform stark finishes. This fence is made of a double wire with a horizontal reinforcement, making it great against impacts and jolts. It is impossible to climb and ideal to be installed in corporate offices, government sites, hotels, industrial areas, universities, parking lots, swimming pools, etc.
Some of the necessary accessories to install them are clips and polypropylene caps, bearing plates, nuts and bolts, and posts.
5. Forte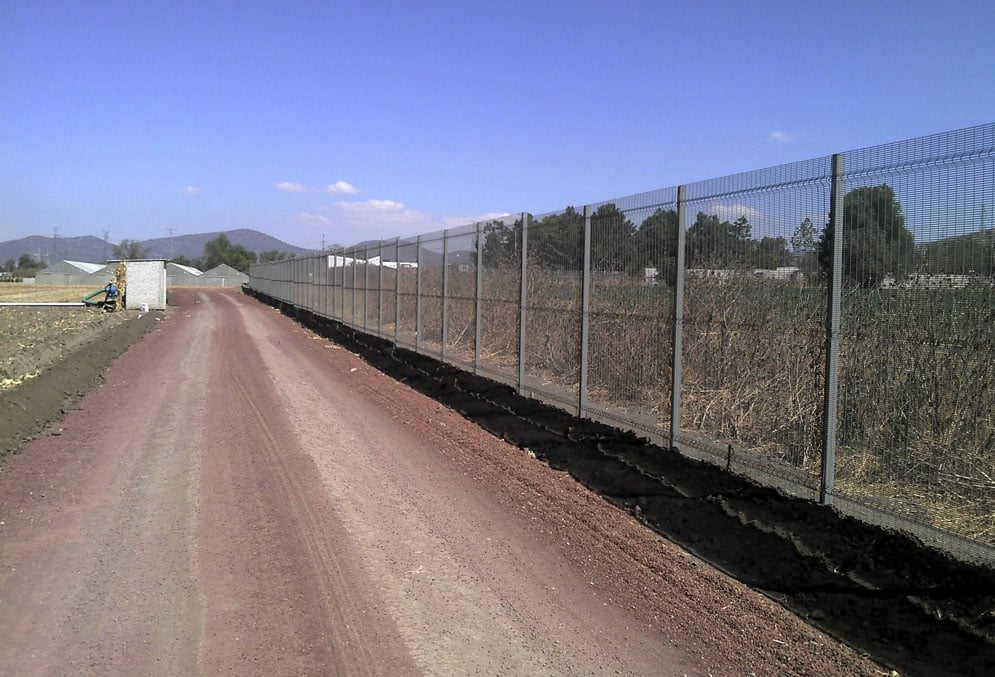 Forte fences provide a high level of security thanks to the closed sections that are impossible to climb, as well as their resistant material devised to make them impossible to be cut with pliers or shears. They are installed with nuts and bolts, posts, and polypropylene caps. A galvanized metallic staple is required as well.
As for the purpose they serve, these fences can be found in their V bend or flat versions. However, this difference does not affect their principle at all since their installation is recommended to put in place a security system in railway and military sites, electric stations, zoos and even prisons.
Many people look for high-quality equipment to make everyday places safer. Therefore, fences from specialist manufacturers such as DEACERO will help them reach this goal.